Video
Photos
The Guests
---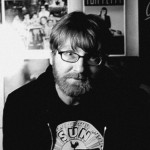 Chuck Klosterman
@cklosterman
pages.simonandschuster.com/chuckklosterman
For years, Chuck Klosterman has been taking your world and giving it more laughs and more depth than it would have had without his sharp perspective. From "Fargo Rock City: A Heavy Metal Odyssey in Rural North Dakota" to his latest work, "Eating the Dinosaur," Klosterman has covered everything from heavy metal bands to sitcom laugh tracks and the Unabomber's manifesto. The former senior writer for Spin and ESPN contributor has also written for The New York Times Magazine and Esquire. He's always got something smart to say about sports, movies, TV,  rock'n'roll, your momma - and he'll join John Moe and John Munson for Wits™ this spring.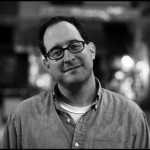 Craig Finn
@steadycraig
steadycraig.tumblr.com
Craig Finn puts on a raw, loud, honest-to-goodness rock show with his band The Hold Steady and is known for his literary lyrics all chock full of Minnesota mentions of the Grain Belt bridge, 494, the Mississippi River. One reviewer characterizes Finn's lyrics as funny and conversational, "the kind of language you might overhear in bars where people go to drink and die, poetic in its grungy perfection." There's some good vibes between Finn and Klosterman: they're both Midwesterners, they both love sports, and they both love each other's work. Finn has co-written a film adaptation to Chuck Klosterman's book, "Fargo Rock City." Klosterman has ranked The Hold Steady's work among the best in the century. The Century!
Maria Bamford
@mariabamfoo
mariabamford.com
Maria Bamford was named one of Rolling Stone's 50 Funniest People of 2013 and was most recently praised for her role as Debrie Bardeaux on Netflix's Arrested Development reboot as "fantastic" (Entertainment Weekly) a "standout" (TIME) and "perhaps one of the high points of the entire new season" (Black Book Magazine). Bamford is the creator and star of the critically praised Maria Bamford: the special special special!, which Vulture.com named one of its Top 10 Stand-Up Specials of 2012, and the cult hit web series The Maria Bamford Show, which screened at the Museum of Art and Design and was described as a "cold blast of brilliance" by the New Yorker. Her latest CD "Ask Me About My New God!" is available now.
Nikki Sixx
@nikkisixx
www.sixxsense.com
Co-founder and bassist of Mötley Crüe, Nikki Sixx wrote songs you rocked out to like "Dr. Feelgood" and "Girls, Girls, Girls." His book "The Heroin Diaries" is a collection of his diary entries from a year of out-of-control drug use and was a New York Times Bestseller. He's out with a new book, "This Is Gonna Hurt," which details his experiences, "from his early years filled with toxic waste, to his success with Motley Crue, to his death from an OD and his eventual rebirth through music, photography, and love."