The Guests
---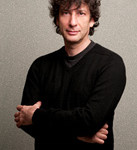 Neil Gaiman
@neilhimself
www.neilgaiman.com
Neil Gaiman is the bestselling author of books for adults and children.  The recipient of many awards, his works have been adapted for film, television, stage and radio. Some of Neil's most notable titles include The Graveyard Book (the first book to ever win both the Newbery and Carnegie medals), American Gods and 2013's UK National Book Award's Book of the Year, The Ocean at the End of the Lane. 2 million people follow him on Twitter.  Born in the UK, he now lives in the US with his wife, the musician and writer, Amanda Palmer.
@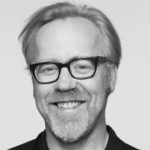 Adam Savage
@donttrythis
www.adamsavage.com
Adam Savage makes things that amaze you. He's put models together for movies like Star Wars Episodes I and II, the Matrix sequels and Terminator 3. Besides being able to craft Buddhas and spaceships for TV and film, Adam co-hosts The Discovery Channel's cult-hit series Mythbusters. Adam has also appeared on TV in a Billy Joel music video and a Charmin commercial, as Mr. Whipple's stock boy. He's given talks at the annual Maker Faire and is a headliner at w00tstock.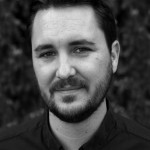 Wil Wheaton
@wilw
wilwheaton.net
Wil Wheaton most likely first crashed into your consciousness as Gordie in Stand by Me. Or maybe as Wesley Crusher on Star Trek: The Next Generation. He's written lots of acclaimed books including "Just A Geek," "Dancing Barefoot" and "The Happiest Days of Our Lives" and he continues to grace the screen in SyFy's hit series Eureka as well as CBS's The Big Bang Theory, NUMB3RS and Criminal Minds. He's also a celebrated blogger, headliner at w00tstock.